Here are market updates to help you answer consumer FAQs about real estate. We've taken statistics straight from Florida Realtors®
JULY 2020 | LOCAL MARKET SNAPSHOT
"We saw increases in closed sales for the first time since COVID-19 in the majority of our counties. Meanwhile, historically low interest rates and inventory continue to push prices upward. It is becoming increasingly clear that our housing market is exceeding what we saw pre-pandemic," said Jarrod Lowe, President of Broward, Palm Beaches & St. Lucie Realtors®.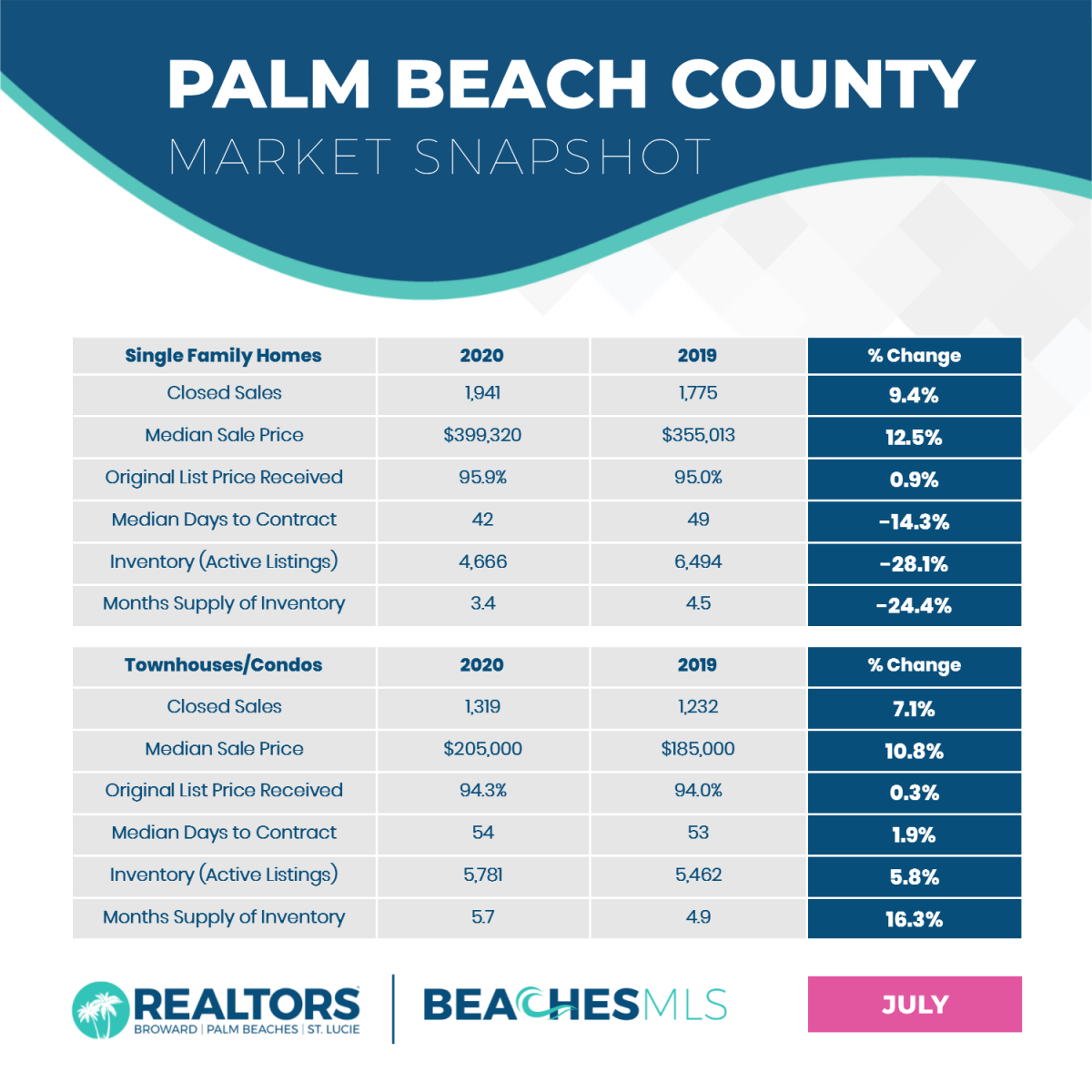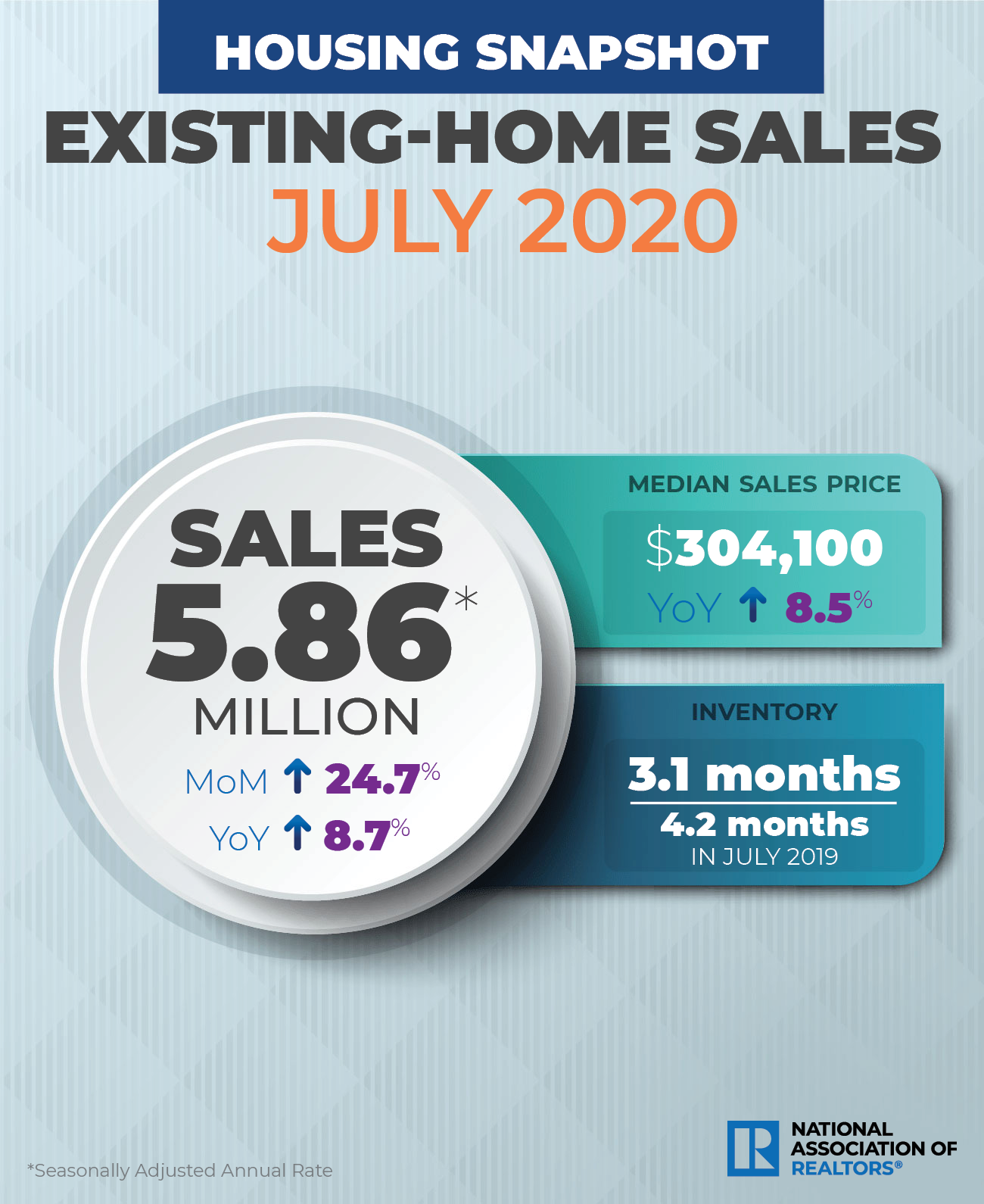 Other important findings from NAR's July housing report include:
Properties are selling fast. Sold homes in July typically spent 22 days on the market, down from 24 in June.
Fewer first-timers are in the market. The share of first-time buyers was 34%, down slightly from 35% in June.
Investors are holding steady. The share of all-cash sales was 16%, unchanged from June.
Distressed sales are down. Foreclosures and short sales represented less than 1% of total sales, falling from 3% in June.
Condo prices are increasing. The median existing condo price was $270,100 in July, an increase of 6.4% from a year ago.
"Luxury homes in the suburbs are attracting buyers after having lagged the broader market for the past couple of years," Yun says. "Single-family homes are continuing to outperform condominium units, suggesting a preference shift for a larger home—including an extra room for a home office."
Regional Breakdown
July marked the second consecutive month that year-over-year sales and median home prices grew in each of the four major regions of the country, NAR reported.
Northeast: Sales up 30.6%, median home price ($317,800) up 4%.
Midwest: Sales up 27.5%, median home price ($244,500) up 8%.
South: Sales up 19.4%, median home price ($268,500), up 9.9%.
West: Sales up 30.5%, median home price ($453,800) up 11.3%.