"Palm Beach County ended 2020 with a bang! The median sale price hit a new record high at $425,000. Homeowners should feel confident going into the new year as we're continuing to see growth among closed sales and median sale price year-over-year. The South Florida housing market proved to be a shining light through the difficult year of 2020," said Karen Johnson, President of Broward, Palm Beaches & St. Lucie Realtors®.
Median sale price is our preferred summary statistic for price activity because, unlike average sale price, median sale price is not sensitive to high sale prices for small numbers of homes that may not be characteristic of the market area.
"Homes are coming off the market almost as soon as they are listed as the median time to contract decreased 34.9% to 28 days. Buyers across the country are flocking to Florida and this month's market reports certainly back that up. Today's market data indicates that investing in real estate will be a profitable decision especially with record low interest rates. Speak to a local Realtor® today for guidance on buying and selling in the current market conditions," continues Johnson.
Time to Contract measures the number of days between the initial listing of a property and the signing of the contract which eventually led to the closing of the sale.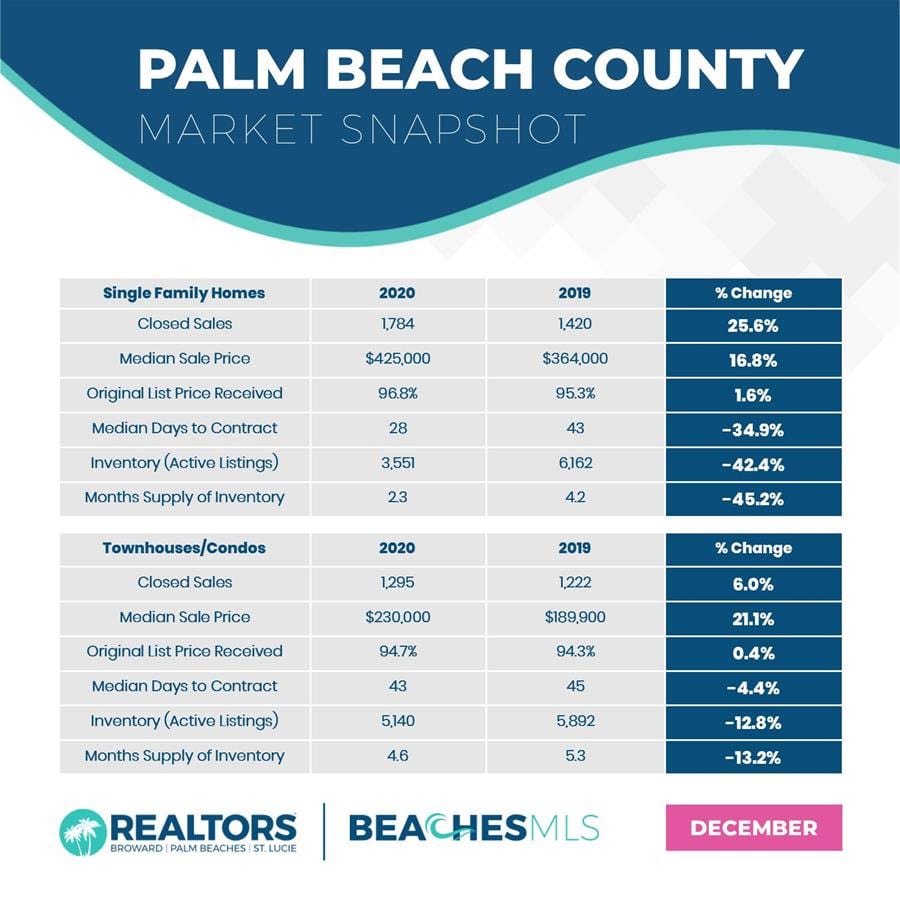 Why Working With a Real Estate Professional ANNA ZUKOWSKI is the Best Decision You'll Ever Make